Don Freeman was an American painter, printmaker, cartoonist, and illustrator, and writer of children's books. He was known for carrying a sketchbook with him wherever he went.

Freeman was active from the 1930s to the 1970s and often used Times Square as the backdrop of his memorable works. When he lived in New York City during the 1930s, 40s, and early 1950s, he was a brilliant illustrator of city life in the best traditions of Social Realism. Frequent subjects of Freeman's included Broadway theatre, politics, and the circus. His images depicted New York City, and the faces of the people he observed on the streets, in the theaters, and in the subways. They often included images of showgirls, Bowery Boys, drunks, apple sellers, window washers, and numerous citizens of the city that were down on their luck.

Freeman's cartoons and other illustrations appeared regularly in the New York Herald Tribune, The New York Times, The Christian Science Monitor, and Theater Magazine. Freeman also self-published Don Freeman's Newsstand, a short-lived quarterly magazine, each page of which was an original lithograph. Freeman was also a jazz musician.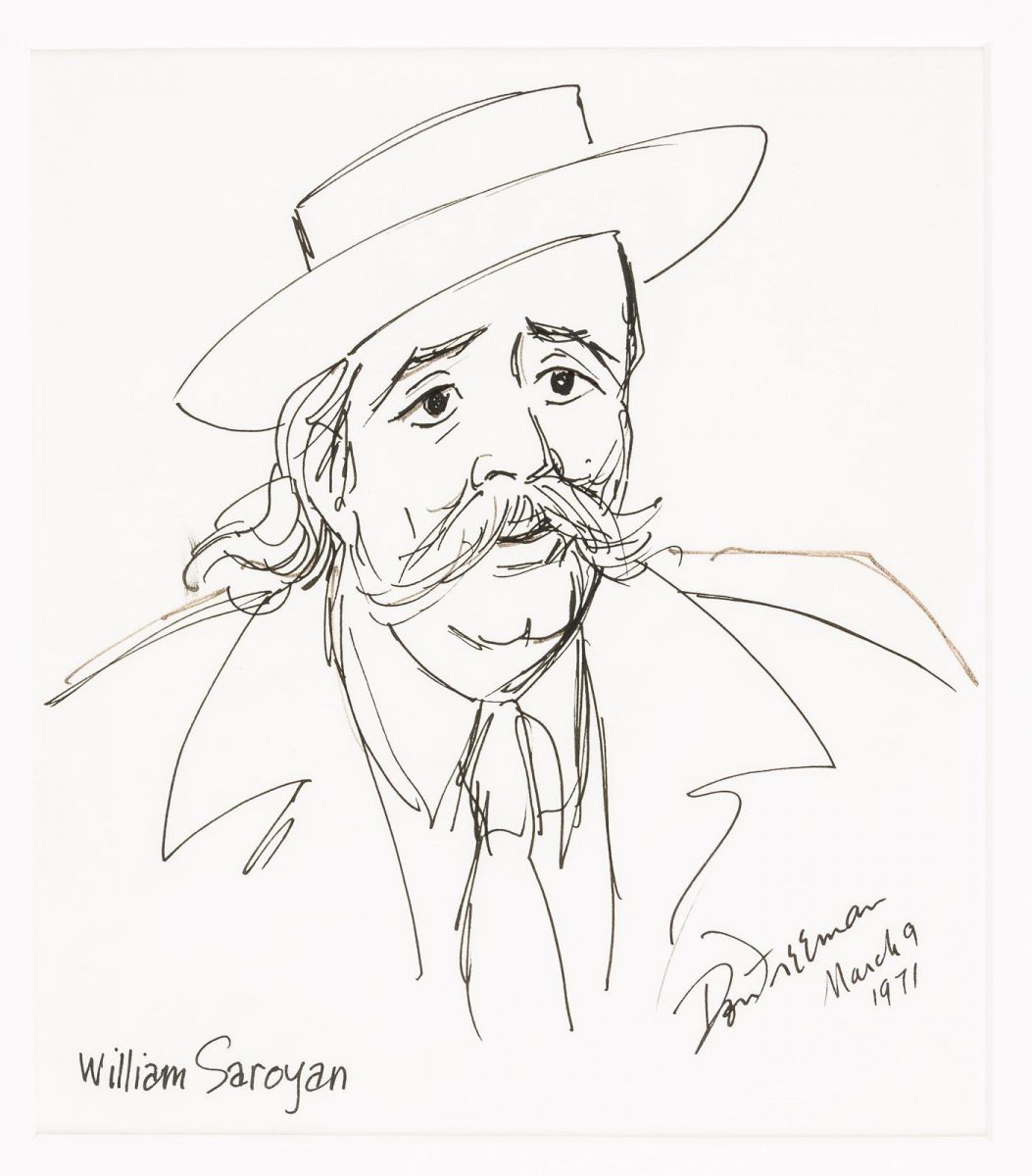 As Freeman's career progressed, he lightened his palette and depicted more upbeat subjects. It was particularly because, in 1951, he began illustrating children's books. Throughout Don Freeman's career, he was the writer and illustrator of more than 20 children's books. He was first introduced to children's literature when William Saroyan asked him to illustrate several books which include:


My Name is Aram (Harcourt Brace,1940),


The Human Comedy (Harcourt Brace, 1943),


The Saroyan Special: selected short stories (Harcourt Brace, 1948) and others.


Here are some of his book cover designs that were done for Saroyan's work.