Exhibition Space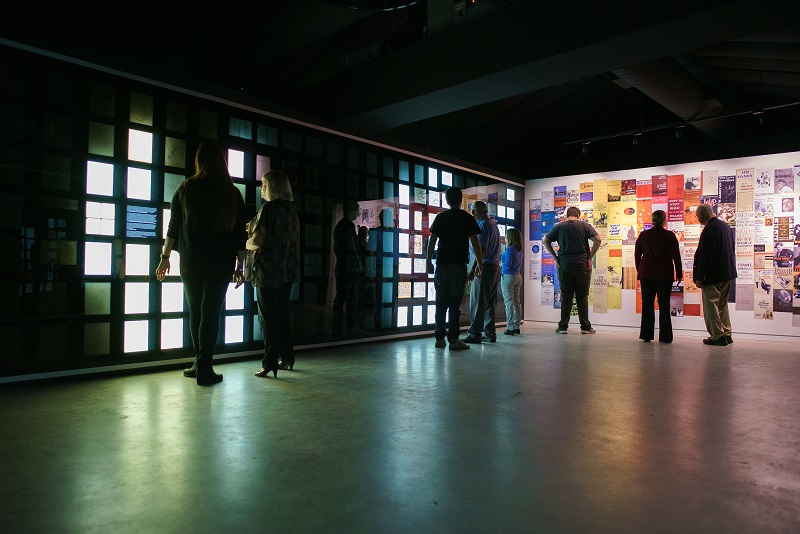 The exhibition space is comprised of two rooms – the Visual Biography Room and the Hologram Room.
Immersed in darkness, the Visual Biography Room is intended as a visual exploration of William Saroyan's life. Exhibits ranging from drawings and sketches to book covers and photographs line the black walls of the room while illuminated from behind to ensure maximum visibility.
Light sensors attached to the ceiling follow every movement of each of the visitors in the room, transforming the museum into a living structure of sorts, gifted with its own gaze.
The Hologram Room occupies the left end of the Corridor. While access to this room is forbidden, visitors are invited to enjoy Saroyan's 3D holographic projection into the air from behind a protective glass wall. In addition to Saroyan's holographic representation, the Hologram Room is the only space in the museum to include elements proper to Saroyan's lifetime, including a wardrobe, a working table, a chair, a carpet, a lamp, a cloth hanger, a hat, a suitcase, a clock and a typewriter.