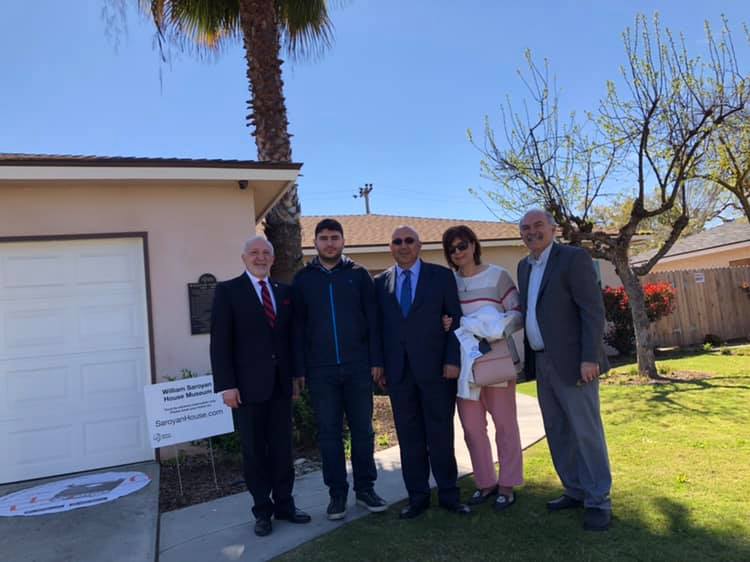 A Memorable visit to the museum
22 Mar 2019
The Consul General of the Republic of Armenia in Los Angeles, Ambassador Dr. Armen Baibourtian, his family, Honorary Consul of Armenia in Fresno Berj Apkarian, and Director of the Armenian Studies Program at Fresno State and a member of William Saroyan House Museum Board of Trustees Prof. Barlow Der Mugrdechian visited The William Saroyan House Museum on Sunday, March 17. The Museum opened August 31, 2018.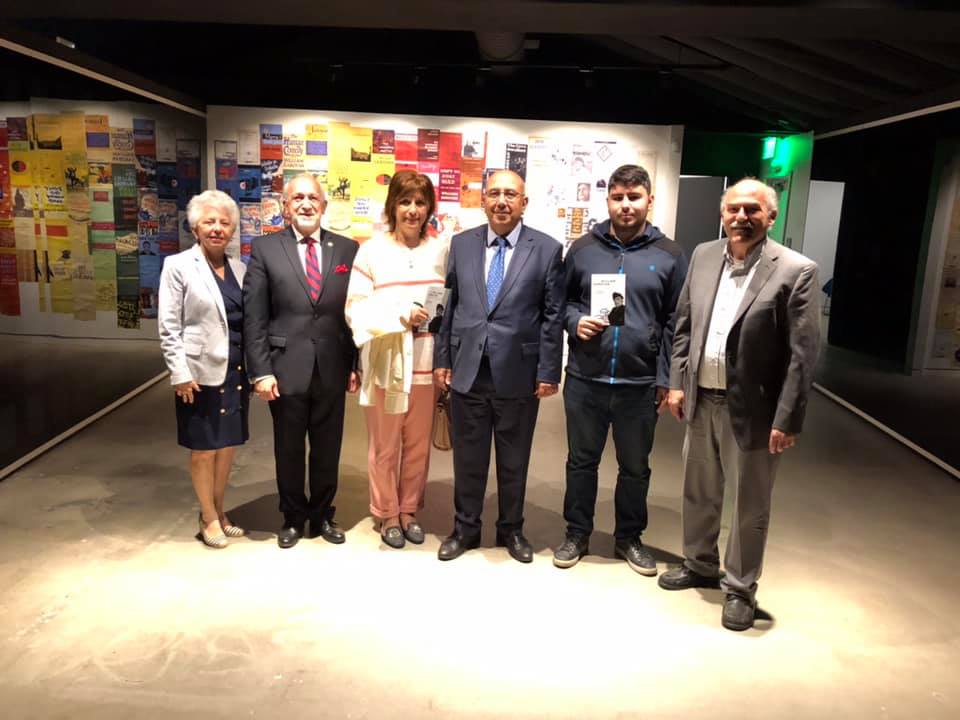 Saroyan House Museum Administrator Zar Der Mugrdechian gave a tour of the halls of the Museum, where the work and life of the great Armenian-American author are presented. The guests observed the exhibits and interacted with the hologram of William Saroyan. The Museum shows the character and nature of William Saroyan through several innovative exhibits. The walls of the Museum display photos of Saroyan with his family, friends, and a sampling of sketches and paintings by Saroyan. In addition, a variety of videos is displayed, as well as a collection of Saroyan's book covers. A final display contains a Saroyan's hologram with original audio of writer's voice.

After the tour, Dr. Armen Baibourtian, his family, Mr. Berj Apkarian, and Prof. Barlow Der Mugrdechian took photos in front of the museum in remembrance of the interesting visit to the William Saroyan House Museum.